Lap Steel Tabs
Hawaiian Favorites & More
( Click here if you'd like to hear "Island Moon" in a new window)

Tablature for Lap Steel Guitar by David J. Stewart
Home | About | C6th Tabs | Steel Guitar Forum | Tunings | Brad's Page | HSGA | Rhythm Tracks | Jerry Byrd | Steel Guitar Videos | How to Go to Heaven
Adventures In Paradise (C6th tuning)

Adventures In Paradise (C Diatonic tuning)

Beautiful Kahana (C6th tuning)

Beyond The Reef (C6th tuning, with C# on 6th string)

Beyond The Reef (C6th tuning, with Bb on 6th string)

Beyond The Reef (C Diatonic Tuning)

Blue Hawaii (C6th tuning)

Come A Little Closer (C Diatonic Tuning - Jerry Byrd)

E Mama E (E9th Tuning)

Hana (B11th tuning)

Haole Hula (Jerry Byrd solo)

Hawaiian Paradise (C# minor tuning - Bud Tutmarc)

How D'Ya Do? (B11th tuning)

Moon of Manakoora (D9th tuning)

Honolulu Eyes (C Diatonic Tuning - Jerry Byrd)

Moon of Manakoora (C# minor tuning - Bud Tutmarc)

Next To Jimmy (C Diatonic Tuning - Jerry Byrd)

Paradise Isle (F#m9th tuning)

Rainbows Over Paradise (C6th tuning)

Sand (B11th tuning)

Sophisticated Hula (C6th tuning)

Song of the Islands (C6th tuning)

Steel Guitar Rag (A6th, same as C6th - Tracks for both keys)

Sweetnin' (The Amazing A6th, same as C6th - Tracks for both keys)

Sweet Leilani (C6th tuning)

Sweet Lei Lani (C# minor tuning - Bud Tutmarc)

Wear A Lei (B11th Tuning)

Echoes Of The South Pacific (B11th Tuning with low B)

When Hilo Hattie Does the Hilo Hop (C6th)
Take someone to the islands today with your music!
---
Non-Pedal and Lap Steel Tabs
Song Tabs Template for C6th /B11th/F#m9th/BbDim9th/D9th
B11th Lap Steel Run from "Susie Ana E"
Classic Jules Ah See (1924-1960) 8-String "Beyond the Reef" Intro
(This particular intro is a favorite today, played daily on the AM940Hawaii.com radio show!)
A7th Pedal Steel Tabs (Basil Henriques' tuning)

Now is the Hour  |  My Tani |  Beyond The Reef | Near The Cross

 

---

—E9th Pedal Steel Tabs—

"Somewhere Over the Rainbow" — E9th Pedal Steel Song Tabs

"Please Don't Leave" — E9th Pedal Steel Song Tabs

Lloyd Green Master E9th Pedal Steel Tabs Collection

---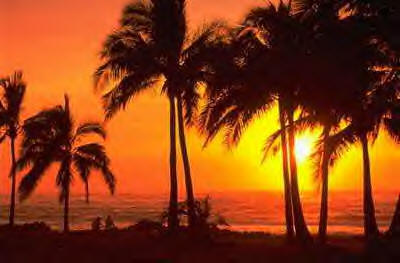 Jesus Christ is the ONLY way to Heaven!