C6th Non-Pedal Steel Tabs

Home | About | Rickenbacher | Tunings | Brad's Page | HSGA | Rhythm Tracks | Jerry Byrd | Steel Guitar Videos | Song Tabs | How to Go to Heaven

I hand wrote each and every one of these tab sheets. You may copy and share them freely. They will help you learn to play lap steel. It took me months to learn all these, and I didn't want to forget what I had learned, so I tabbed them out for easy reference. If you just learn these musical pieces, study them, and commit some of them to memory, then you will be off to a promising start, having an extensive repertoire of musical knowledge on the C6th tuning.

PLEASE NOTE: ALL TABS ARE WRITTEN USING C# for the 6th string.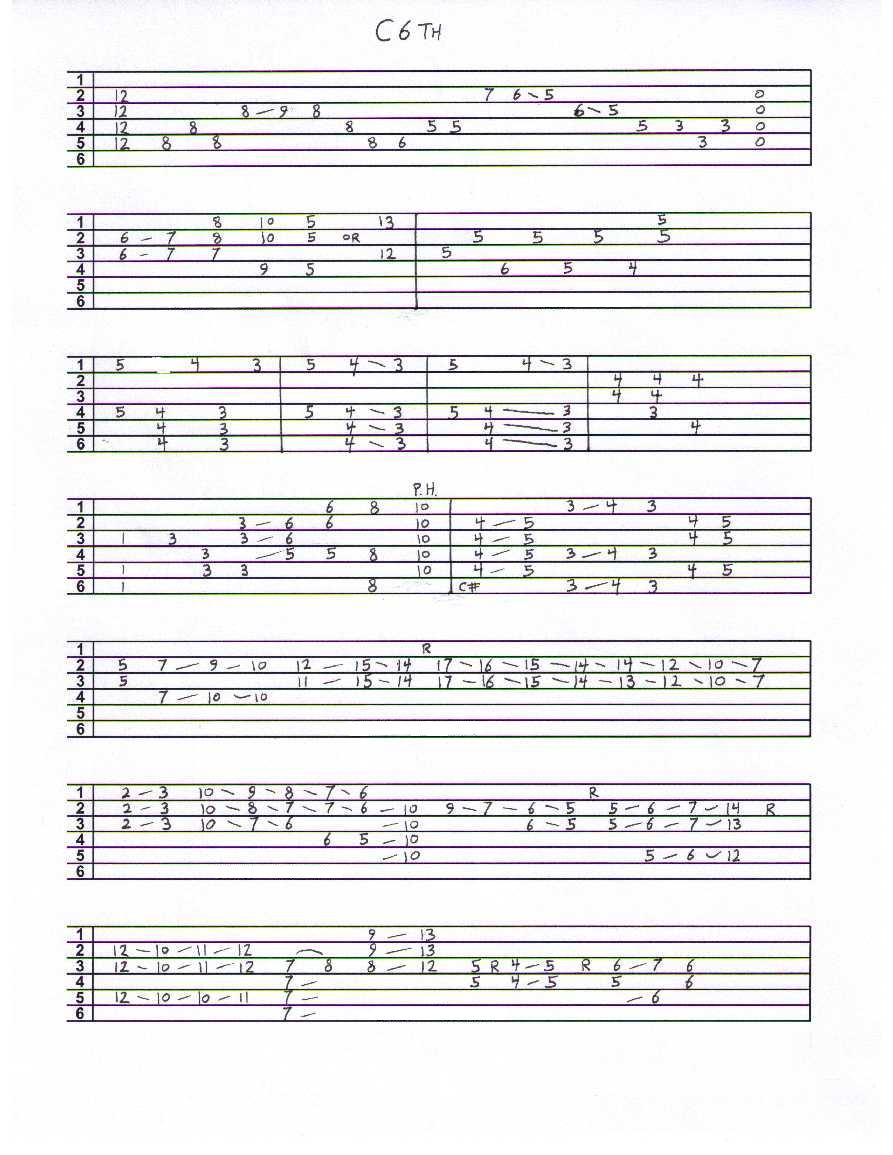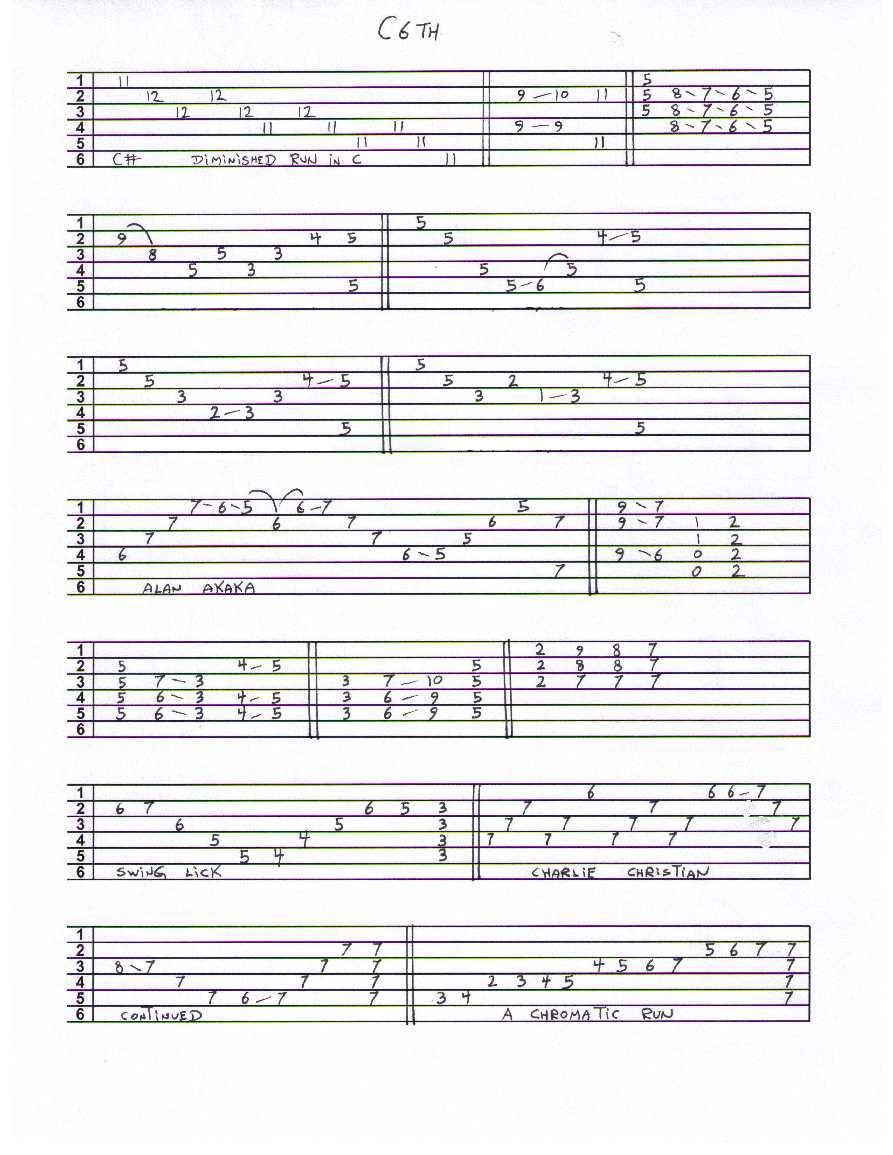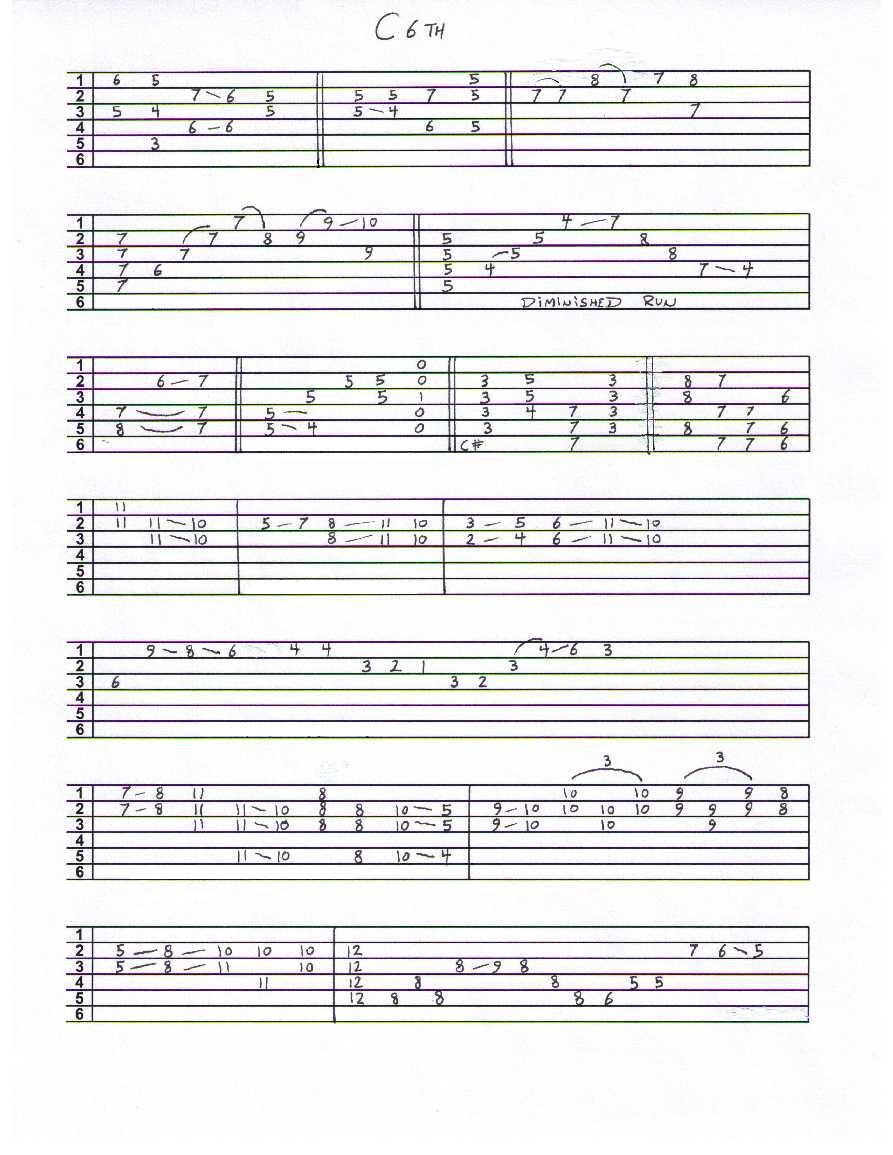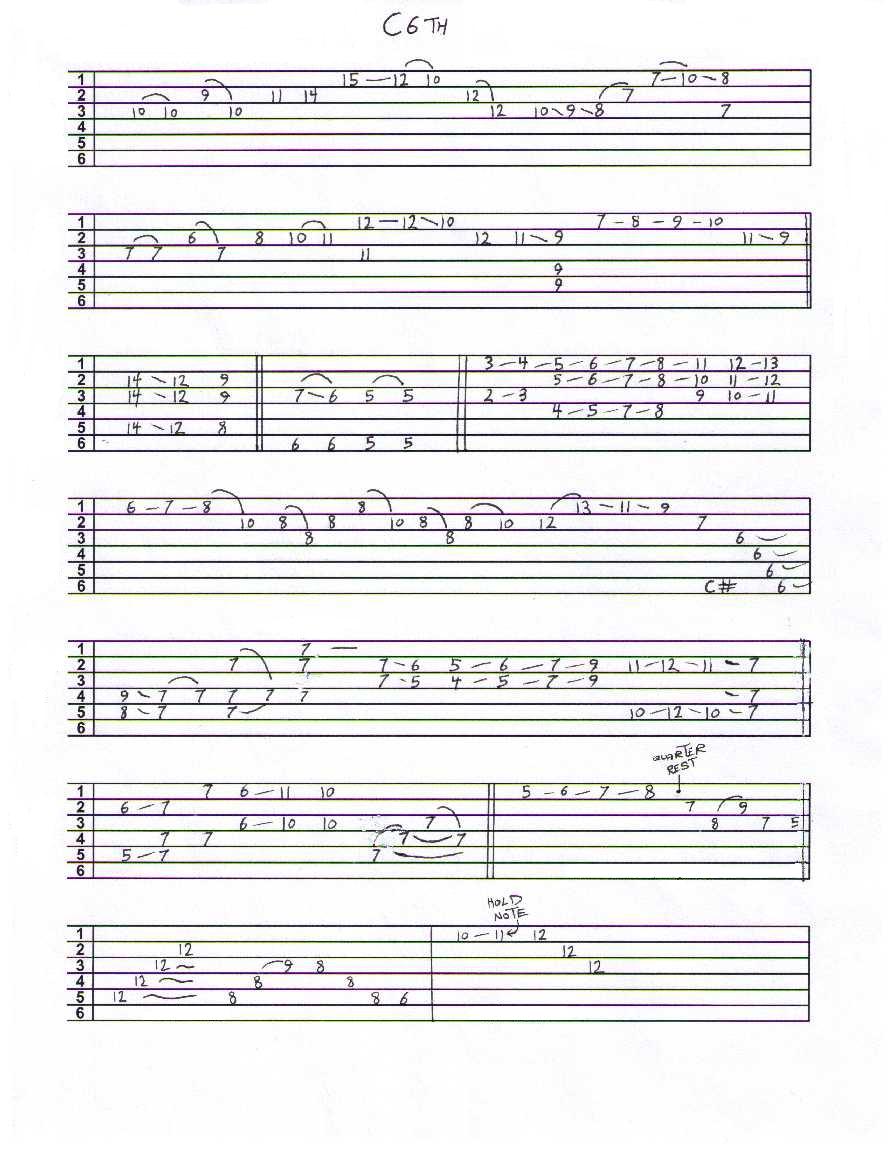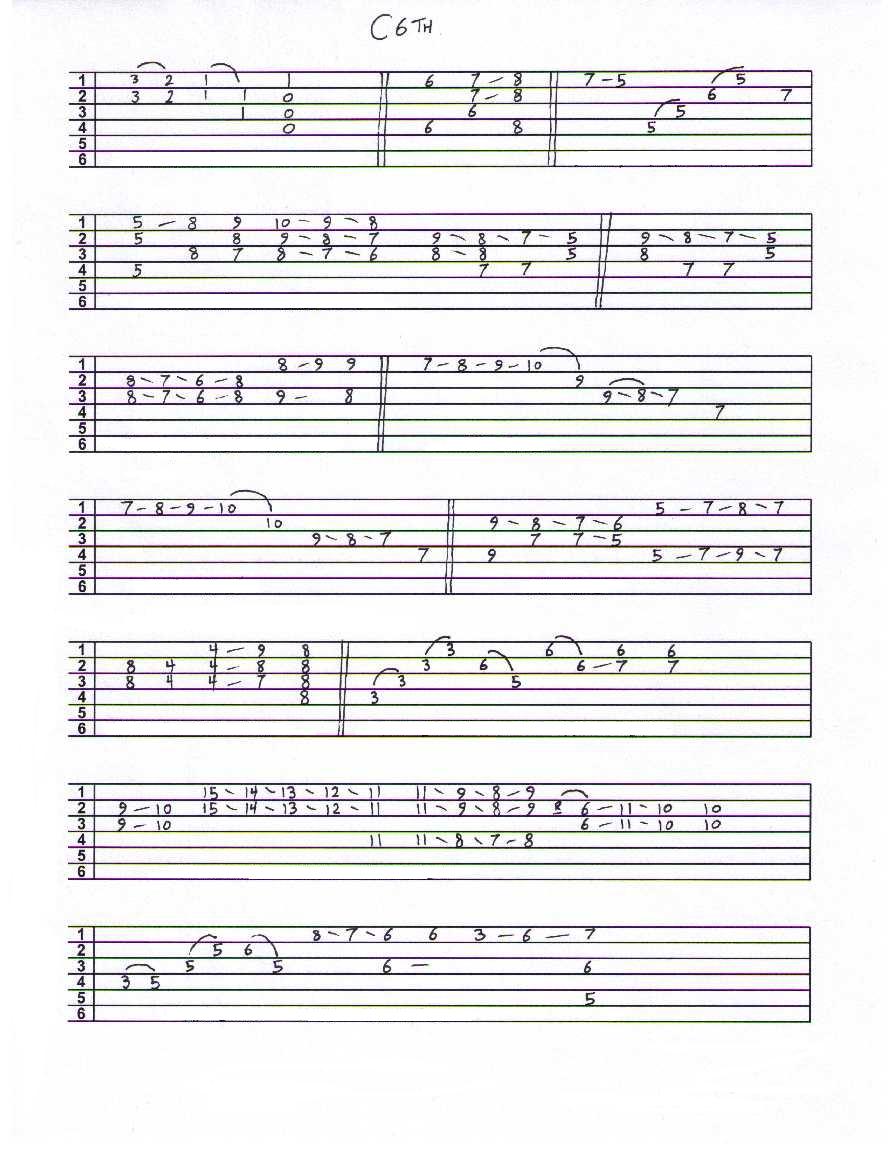 Tabs for Songs to Play On Lap Steel
*******