Hawaiian Rhythm Backing Tracks & More
Home | About | C6th Tabs | Steel Guitar Forum | Tunings | Brad's Page | HSGA | Jerry Byrd | Steel Guitar Videos | Song Tabs | How to Go to Heaven
June 2009 | Updated January 2018
For the home musician like me, rhythm tracks are a true blessing. There is much information on this webpage that will be helpful to you. I refer to this page as Hawaiian Backing Tracks, but you'll find Gospel and country as well. A few times a year I'll change my musical interests back n' forth from Hawaiian to Country, switching from pedal steel to lap steel for a couple months. I like doing that.

Rhythm tracks are the best way to learn to play any instrument in my humble opinion, making it much more fun and also helping the musician to learn music timing. If you can play along with rhythm tracks, then you can play in a band.

I have provided links to some of the websites where I've purchased rhythm tracks in the past. I am also freely sharing many of the rhythm tracks I have personally made with Band-in-a-Box [BB]. The links are below to the various BB tracks, some having numerous different versions to offer you a variety of tracks.

NOTE: Depending on your computer's sound capabilities, if you use Band-in-a-Box, you may want to use a MIDI sound module instead to produce your sounds. The Roland JV1080 I have is ancient, but it still works great. I also run the mix through a BBX Sonic Maximizer out of the JV1080 (using RCA plugs) to boost the highs, which helps. Still, the SoundBlaster audio card in my computer does a nice job, so I haven't been using the Roland JV1080 lately. The new BB 2010.5 comes with REAL tracks of actual musicians playing various different instruments, which is really nice! Give a listen to this MP3 track I made of Beyond the Reef, with a country style, and using a real fiddle from BB. This stuff is awesome for the home musician!

I found a fantastic source of some country rhythm tracks at www.karaoke-version.com. Here is a great customizable version of "Borrowed Angel", originally sang in 1970 by Mel Street and made famous in 2003 at the International Steel Guitar Convention in St. Louis by Lloyd Green. Lloyd played on the original recording. You can't beat the price for a few dollars per song, and once you pay for the song you can modify and download it as many times as you want. I used a lead in count, removed the lead and background vocals, and also removed the steel guitar for Borrowed Angel. It sounds great!

And here's a great Gospel backing track that I found, "Tell me The Story Of Jesus" (I removed the lead and background vocals).

Authentic Ocean Waves for Your Backing Tracks

I was blessed to visit the Hawaiian island of Kauai in May of 2011. During my stay I thought I would try to record some waves and see if they came out, to use as a background for my music. THEY DID, THANKFULLY! I am sharing this recording with everyone, and you may share and use these for free anyway you'd like. The first 4 minute recording sounds good to me. Here's the 2nd recording also, which is also very good. Each has unique waves patterns and sounds. The 2nd 2 minute file has a few popping sounds, but I can't recall what that is. I sat still and tried not to make any noise, but it was very windy. Still, the quality of the waves is excellent and can be edited to your liking, looping the desired parts, et cetera. The first 30 seconds of the 2nd file has no popping, and then is clean until about 58 seconds, so it's good quality to work with if you want some authentic wave sounds in your music. They make great backgrounds for songs.

Check out what I did with these waves and my playing of Blue Hawaii (I just played the entire 1st file and blended my song in with it. I mixed them together using the program MIXCRAFT (version 5.2). It's not easy to find authentic wave sounds online. We'll now you have them! These clips are provide over 6 minutes of waves, direct from Hawaii! I used my SONY ICD-PX720 voice recorder to record a 192 kbps MP3 of the ocean waves billowing in. It was at about 11 p.m. and I was sitting in a beach chair watching the relaxing waves rolling in under the nighttime sky. I was staying at the Islander On the Beach in the Coconut Market Place near Kapaa. It's a nice place to stay because you get an outdoor lanai if you like sitting outside at night, and the room has a microwave (which is nice to have). But there's no elevator if you have a lot of things to carry.

I didn't care for the Poipu area farther south, as there are a lot better eating places up north in Kapaa. If you ever visit Kauai, go see JJ at JJ's pizza and tell him the guy from Chicago sent you. He'll know who I am. It's the best pizza I've had since I left Chicago in 2004. The Bull Shed down the street is awesome too... steak and salad bar. It's not everyday that I am blessed to go to Hawaii, so I made the best of it, although it was a hectic and very rough trip due to my poor health. I was fighting my body all the way around the island. Check out my video of pics I took on Kauai. The first several pics are of me with my Artisan lap steel at Waikiki Beach in Oahu. It was great playing steel guitar for the first time in Hawaii.


Don't Forget to Add Some Tropical Birds of Paradise

While we're making rhythm tracks, we might as well do this right. Here's nearly 10-minutes of wonderful tropical birds chirping away to add in the backgrounds of your rhythm tracks. Just add it as a separate track into your recording program and you're good-to-go! With some waves and some tropical birds, your audience will think they're in Hawaii while your playing the steel guitar. Use Cakewalk, MixCraft, Magic Movie Edit Pro, Acid Loops, Audacity or any number of recording software programs to combine multiple tracks together as one MP3, WAV or WMA file. I prefer MixCraft.

Here's some different exotic birds (2:59 minutes) | And some more tropical birds (13 seconds)

Reader's Digest used to produce and sell some of the most beautiful Hawaiian music in the 1960 and 1970's on 8-track tapes. SOUNDS OF HAWAII by Al Caiola and His Orchestra. You could hear the birds and the waves, and the gorgeous percussive instruments. Listen to Blue Hawaii to hear how they use the birds in the background.

It is a shame that most recordings today lack such beauty and quality. You don't need an orchestra. Heck, you can tap on some kitchen glasses with a spoon and make your own background percussive sounds. Who needs an orchestra? You'd be surprised how many orchestra sounds you can imitate with household items and a small recording unit.


Band-in-a-Box

I am really impressed with the progress that Band-in-a-Box [BB] has made in recent years. In the past BB was good, but not great for country music because it sounded like computer tracks. It was better for Latin and Jazz. Not any more! BB is awesome for country and any other style now. Using the "Sad Country" style in BB, you get ALL real instruments (if you have them loaded). The 2010.5 version offers REAL instrument audio clips played by real musicians, so you can have a REAL band. It's quite amazing what they've done. The Country and Bluegrass is awesome. You can add a REAL fiddle, banjo, pedal steel guitar, Mandolin, 12 string guitar, and just enter the desired chords into the keyboard.

Of course, it would be sacrilegious for a steel player to use the steel guitar in BB. I could never stand for that...lol. But I have to say, the BB steel guitar is awesome, by Steve Hinson, and a helpful tool if you want to learn what to play as a pedal steel guitar player. It's best to order the complete BB package, which comes on a USB connected Terabyte hardrive. The program runs right off the hardrive, so it doesn't take up any space on your computer system. Really nice!

But like anything else, there's a learning curse and a big book to read. Once you get the basics down, it's fairly easy to work from there. I use a Gospel and Hawaiian songbook with the chords right in front of me, so I can just enter them into the computer. You don't need to be a chord genius to use the program, but chord knowledge does help. What I often do I compose a song in the key of C (which I best understand chord wise), and then transpose the song when I'm finished to the desired key in BB. That works well.
Something Better Than BIAB if You Want Original Rhythm Tracks to Play Along With
Hawaiian Backing Tracks

Here are some MP3 Hawaiian backing tracks, in alphabetical order, most of which were made with Band-in-a-Box. You can view me playing most of these songs along with these tracks on YouTube. You are welcome to download and use these tracks anyway you'd like. Also, my videos are all free for your use as well, to share or to use for projects. Most of the following MP3 files are 320 kbps, which is the highest quality MP3 possible (right mouse click to save)...

A Million Moons Over Hawaii (played once through, key of G. Individual C6 tabs available by Jerry Byrd from Scotty's music. Here's a video of me playing the song.)
A Million Moons Over Hawaii (played twice through, no solo in between, key of G. There's an augmented chord near the end of each verse, and then the song ends on a G major chord, same as song above.)
Adventures in Paradise Track (key of C. Click here for some tabs in the key of C.)
Adventures in Paradise Track (key of D) — Here's a slower version in the same key of D (this is the one I always use)
Akaka Falls (a nice Band-in-a-Box track in the key of A using real instruments)
Aloha Oe (BB track with piano intro and solo)
Aloha Oe (BB track, played once through)
Beautiful Kahana (Key of G. This track has very nice islandy sounding percussion. Click here for some tabs.)
Beautiful Kahana (Here's the same song, but the key of F.)
Beautiful Kahana (Here's the same song, but the key of Eb.)
Beautiful Kahana (a different version in the key of G with cool waves)
Beyond the Reef Track (This version has an organ intro and solo. Here's the tabs in key of Eb. Tabs in key of F. All of the BB rhythm tracks are done in the key of F.)
Beyond the Reef Track (Cha-Cha version. Click here for some tabs.)
Beyond the Reef Track (Country version with a fiddle intro and solo. Key of F. This is a really great BB track!)
Beyond the Reef Track (The same Country track as above, but in the key of D. I made this track for the E9th pedal steel guitar, so it can be played on the 5th fret.)
Beyond the Reef Track (The same Country track as above, but in the key of C. I made this track for the E9th pedal steel guitar, so it can be played on the 3rd fret. Take your pick!)
Beyond the Reef Track (Jazz version)
Beyond the Reef Track (Latin version)
Beyond the Reef Track (This version has a ukulele and some waves at the intro and ending)
Beyond the Reef Track (a pretty acoustic guitar version)
Blue Hawaii (standard key of Bb for the C6th tuning. Song begins on 10th fret)
Blue Hawaii (key of C)
Blue Hawaii (key of F for my TRAVELER lap steel guitar, which is tuned to G6th. I don't recommend buying a TRAVELER to learn lap steel, as it is not made for that; but if you've been playing lap steel for a couple years, this little guitar only weighs 3 lbs, has a great tone, and is compact in size. You need to install a raised square nut.)
Blue Hawaii (key of G)
E Mama E [This first version is MY FAVORITE TRACK, slower and with birds and waves! Here's a video of me playing along with this exact backing track. A very nice and Hawaiian sounding song played on the E9th non-pedal tuning, which is treble to bass: E - B - G# - F# - E - D. From the C6th tuning, just drop strings 2,3 and 4 a half tone and then raise string 6 to D, you're done... you've got the E9th tuning! You can hear me play the song here (you're welcome to download and share the MP3 with others). This is a BIAB track, using the "Rich G Slow Blues" style. I used the "REC OUT" on my Roland MicroCube through a USB interface onto my computer. I used MixCraft to record the song. It work great. I only used some reverb effect on the MicroCube, which is a great quality reverb. BOSS and LEXICON make the best reverbs. And finally, here are my tabs for the song, which are easy to learn). This track has a slower tempo just like II recorded it, and I like it that way. Key of C, with birds and waves. I personally recorded these waves on the island of Kauai at about 11 p.m. in May of 2011 at the Island On the Beach hotel in Kapaa. They were recorded at 192 kbps quality. 128 kbps is CD quality. Add these to some of your tracks and it will really create some atmosphere to your music and recordings. You are welcome to share them freely. God bless and enjoy! Remember, Hawaiian music is a style, not a tuning nor a guitar!]
E Mama E (same as above; but with no birds or waves)
E Mama E (same as first track, but with a gentle guitar intro; this track has birds and waves)
E Mama E (same as first track, but with a gentle guitar intro; NO birds or waves)
E Mama E (same song and key, with birds and waves; but FASTER and with a gentle guitar intro)
E Mama E (same song and key, no birds or waves; but FASTER and with a gentle guitar intro)
Hana (I play this song in the wonderful B11th tuning. Here's the tabs.)
Hana (a nice BB track in the key of C, which the tabs are written in. This track has great percussion!)
Hana (Here's the same BB track, but 3 tones higher in the key of Eb.)
Harbor Lights Track (an older track before REAL instruments were available in BIAB)
Little Grass Shack Track (another older BIAB track, having a synthetic computer sound, but usable for practice)
How D'Ya Do Track (Click here for some tabs.)
Lovely Hula Hands (Key of F. BB track with real instruments. Nice track!)
Moon of Manakoora Track (standard key of Ab) — Download rhythm track in Ab (Click here for some tabs.)
Moon of Manakoora (BB track using real instruments. Standard key of Ab, song begins on 3rd fret of D9th tuning.)
Moon of Manakoora (BB track. Key of Eb for my G6th TRAVELER lap steel guitar. Starts on 3rd fret.)
Paradise Isle Track. (Click here for some tabs.)
Sand (nice track. Standard key of C for Sand. Nice guitar intro and 12-bar solo. Tabs, helpful especially for the ending. I love the ending, but you may need to view the tabs (which are close) to understand the chord changes.)
Sand (key of C for this song. Electric British guitar for intro and solo)
Sand (key of C. Guitar intro, but no solo)
Sand (key of C. No intro nor solo. Plain straight thru)
Song of the Islands (Made with real BB instruments. Key of F. Played 2 times through with no solo. Nice track! Here's the same track, but SLOWER for you to practice or play along with. Enjoy!)
Song of the Islands (Same BB tracks as above, but key of C for G6th TRAVELER lap steel guitar. Starts on 5th fret)
Ua Like No a LIKE (a nice BB track with real instruments, playing twice through)
Ua Like No a LIKE (with a 12-string acoustic guitar intro)
Wear A Lei (with piano in background, a really nice song played in B11th. I like the piano. Here's the tabs)
Wear A Lei (without piano in background. It's hardly noticeable, but this track is a little less cluttered)
What A Friend We Have In Jesus (I recorded the following coming out of the "REC OUT" port on back of my Roland MicroCube amp into a USB interface on my computer. I used MixCraft to record and combine the tracks as an MP3. Pretty neat! I'm playing a Jerry Byrd Frypan S-6 long-scale. You can hear me playing along with this track here, and hear with slightly more reverb. What a Savior! If you'd like the .SGU Band-in-a-Box (BIAB) source file for all these songs, they are below at the end of the rhythm tracks. Of course, you'd need the BIAB program to open these files.)

Here are Band-in-a-Box Song Files That You Can Download and Work With [Note: You must have the Band-in-a-Box program (at least the 2010.5 version loaded onto your computer to open these files, and the most recent styles and real instruments to use them). It's best to buy everything every 5-years or so! It's too cost prohibitive to upgrade every year and BIAB is greedy in that respect. IMHO, if someone pays $800 for everything one year, they shouldn't have to shell out another $300 to $400 to upgrade one year later. That's unethical business practice in my humble opinion, taking advantage of loyal customers who've been with BIAB, even when their product wasn't so great not all that long ago. Albeit, they are now standing head-and-shoulders above all the rest and they know it, so they can charge whatever they'd like. It's worth it I think. Listen to the quality of E Mama E using the "Rich G Slow Blues 65" style. Nice!]

---
Here's Some Cool Tommy Roots' Songs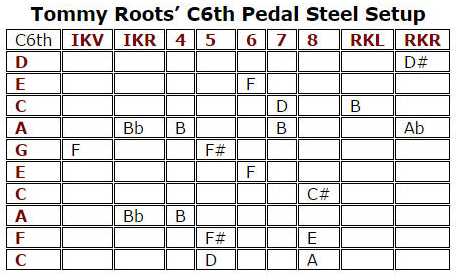 ABOVE: I use Tommy Roots' identical C6th pedal and knee setup (copedent). IKV means "Inside Knee Vertical" lever. "Stardust" is one of my favorite songs to play on C6th pedal steel, as arranged by Tommy Roots. Here's an MP3 where he explains How To Play "Stardust." And here's a nice rhythm track for the song. Here's another track, but I like the first better. He performs this song so beautifully.

I met Tommy Roots in St. Louis at the ISGC in 1995-1996 and it was a memorable experience, he's a great guy. Tommy was a school teacher in Corpus Christi, Texas, and during his summer breaks he'd make the most of performing and teaching pedal steel guitar. He sure mastered the instrument.

Tommy also does a wonderful acapella version of, "The Shadow Of Your Smile." Here's an MP3 by Tommy on How To Play "The Shadow Of Your Smile." Since this song is played as a solo, there is no rhythm track. Good stuff! END
---

More Backing Tracks

Here's a BB track that I made for the Gospel song IT IS NO SECRET, with a real fiddle in the song...

IT IS NO SECRET (BB MP3 Rhythm Track w/fiddle intro and solo)

YouTube Video of Me Playing It Is No Secret (video 2)

Also, here's a wonderful track for WHAT A FRIEND WE HAVE IN JESUS, in a symphony arrangement. I recorded the song using C6th with a C on the bottom 6th string...

What A Friend We Have In Jesus Rhythm Track

Me Playing 'What A Friend In Jesus' on YouTube

Here are some MP3 Country, Gospel and other Classic backing tracks, in alphabetical order, which were made with Band-in-a-Box. I've saved them as 320kbps, which requires the highest space in megabytes; but I'd rather give you the highest quality possible (even though it may take a lot longer to download), than to give you garbled junk that is inferior. You can always make the files smaller if you have MixCraft, Acid Loops, Cakewalk, or some other audio editing program, but you can't make them better if I don't give you the best quality to begin with. So these are all of the highest quality MP3 files. You can view me playing most of these songs along with these same tracks on YouTube...

Steel Guitar Rag (Country swing with cool harmonica intro and solo)
Steel Guitar Rag (2nd version. Each take is different when played through, so sometimes I'll just let the computer play it again and see what I get.)
Steel Guitar Rag (Nashville style, key of A for A6th tuning, tabs | Version 2)
Steel Guitar Rag (Nashville style, key of C. Version 2)
Steel Guitar Rag (Western Swing, key of A for A6th tuning, tabs)
Steel Guitar Rag (Western Swing, key of Eb)
Sweetnin' (A Herb Remington Classic. Key of A for A6th tuning, tabs. They are identical to C6th with a G on top.)
Sweetnin' (BB track with fiddle intro and solo. This is the track I recorded my YouTube video with.)
Sweetnin' (BB track with DOUBLE fiddle. Intro and solo sound very nice.)
Sweetnin' (This track has a very nice tremolo guitar for the intro and solo. Key of A for A6th tuning, tabs)
Sweetnin' (same track, key of C for C6th)
Sweetnin' (same track. key of E for E9th pedal steel. Lower E's. Play open. Use 1st string, which is F#, for the high note. You can use the A and B pedals on the 2nd fret to do some nice things with this song country style)
Sweetnin' (Same track, key of E, for E9th pedal steel.
Together Again (Electric guitar intro and solo, Key of D)
Together Again (Same, version 2)
Together Again (Electric guitar. I think this is the best solo, as it comes in strong with a really nice tremolo on the 7th chord)
Together Again (Electric guitar solo,. Key of Bb)
Whistler (a classic Lloyd Green song, key of Ab. This song is mostly played by using a non-standard string grip on the E9th pedal steel, i.e., strings 3,8 and 10. It's a wonderful sounding chord that is often ignored by steel player. This song shows you what can be done with it.
Whistler (Version 2, same key of Ab. There's a great harmonica intro and solo in here. The harmonica goes good with this song.)
Whistler (Version 3, same key of Ab)


More Backing Rhythm Tracks

These are great background tracks for the Hawaiian steel guitarist. You should definitely order the HOT SHOTS CD from Cumquat records. You get several first class rhythm tracks and tablature for each, but the tunings are different to teach you various tunings, which is good. However, I use the rhythm tracks and work up my own C6th arrangements. C6th is the way to go! If you don't like any particular key that the songs are recorded in, you can easily change the key using a program called, MixCraft 5.1, to change the key of the song. You can change the tempo as well if desired (note: changing the tempo doesn't change the key, which is nice). So you can slow down a song and change to another key without altering the quality of the original song. This is awesome for the musician who works with rhythm tracks.

Here's me playing His Name is Wonderful on a S-6 Frypan. Numerous Split track CDs are available, i.e., the track is on the left-channel and the vocals are on the right-channel. At first I did it the hard way. I used a Y-connected going out of the 1/8" stereo output on the computer, and that gave me left and right.

But then I bought a great software program called MixCraft, which allows you to right mouse-click on the track and just select the left-channel, which is much easier than using the y-connector method. I use MixCraft to split and also slow the tracks. MixCraft allows you to slow any song without changing the pitch, or to change the pitch without changing the songs tempo. This program is a true blessing for anyone who depends on rhythm tracks for their music and recordings like me. All of the Don Marsh Gospel songs were too fast for me, so I slowed them down considerably. I like my Hawaiian Gospel steel guitar nice, pretty and slow.

Please note that there is an alternative FREE software program available, from an open source project known as AUDACITY downloadable from Sound Forge. It is a very popular program that comes with many products today. That's how I found out about it, when I ordered a USB guitar interface for my computer (which lets you record your steel guitar right into your computer program, like MixCraft or Audacity). I have worked with both, but am used to MixCraft and prefer it over Audacity. AUDACITY allows you to change a song's pitch and tempo, as well as record (same as MixCraft).

If you have MixCraft, here's how to change the tempo or the key for any song. I'm using version 5.1 ...

Make sure to use the 3rd track or higher, which are for AUDIO tracks. One day I had no sound and couldn't figure out why. It was because I had opened an MP3 under track 2, which is for MIDI.
Right mouse-click on the track and select "add sound file." Browse for the sound file you want to open and select it.
At the bottom-left of your screen look for the words "time stretch by" and then select "adjust to project tempo" in the drop down menu. Oftentimes the program will automatically change the tempo higher or lower. If you don't like the tempo, then adjust it as follows.
If you want to slow the tempo (i.e., make the song slower), then choose a higher number. It works the opposite of what you'd think.
If you want to change the pitch, go directly below where it says "adjust pitch by" and select "adjust to project key" from the drop down menu. Again, if you want to go to a higher key, then select a lower key from the menu. Also, the program will often change the key automatically once you open a song, which may or may not be the desired key your looking for.
If you have a noisy song, you can filter out noise very effectively by going down below to "noise reduction." I start with 50% and go from there. This little feature works great to eliminate hiss and hum in poorer recordings.
Once you've got the desired key and tempo, save the song by going up to "file" and then choose "mix down to." You can select MP3, WAV or some other formats. I always use MP3.

I had a track for Adventures in Paradise, but it was in the key of C. The track was just a bit flat and my guitar sounded off, so I used MixCraft to change the key to D instead, so now I start the song on fret 2 instead of open. Sometimes a particular song may be in a great key for you on the C6th tuning, but it is awkward on B11th. You can change the song's key with MixCraft to any pitch you'd like. Oftentimes a rhythm track won't be in the same key as some tablature you may have. With MixCraft you can change the song's key to match the tablature. That's nice to have! The program is under $100. It is also a recording studio.

You can record anything that your computer plays if you run a patch cable out of the "line-out" (blue) to the "microphone-in" (pink) on back of your computer. The "line-out" is separate from your computer's "speaker-out" (green) for your speakers. Try it first to see if your computer is already set up to record, some are. Click on the "arm" bottom in the MixCraft program, then click the red round record button below. Have some music playing on your computer. If the music records, then you're good-to-go. If nothing records, then run a jumper cable like I told you and it'll work. Make sure that the "microphone" is turned on and the volume turned up in your computer's "control panel" in the "sounds" folder. That should do it! Enjoy!

Here's a ukulele CD by Troy Fernandez that contains a few tracks that make good backing track. Hear samples of the songs and buy the CD here. I find that I often buy a CD and can only use 3 or 4 of the songs for backing tracks, if that, but it is well worth the money when you consider what goes into making a backing track. I've bought a $15 CD for just one track, but when you consider that you'll have the track for the rest of your life, it's a super deal. On this album I use Blue Hawaii and Lovely Hula Hands/Little Grass Shack for backing tracks.

It's difficult to find Hawaiian backing tracks, sad to say. You can make some really nice backing tracks with the auto-accompaniment on a more expensive keyboard. They've really come a long way in technology and the arrangements are great on more expensive keyboards for a few hundred dollars. Still, there's nothing like a real band!

Jerry Byrd's large instruction course available from Scotty's Music in St. Louis and comes with several workable backing tracks, nice in my opinion. You've got real guitar and ukulele players; but it's not stereo. You can make it stereo by using an RCA Y-connector on the output and running the right and left connectors into some type of recorder that accepts RCA inputs. Most of the more expensive units DO have RCA provisions, which is a practical and helpful feature to have.

They don't make electronics like they used to. I'll never forget how awesome those old 33 RPM records sounded on a high-fidelity stereophonic record player. The player was literally a piece of furniture, showcased in a fine wood cabinet. All the electronics were tube technology. They had something good back then. Today's garbage imported from China is so cheap and lacking of any true sound dynamics. Young people today have absolutely no idea how good music can sound, and they probably never will with today's inferior technology. It was like having an actual band in your living room. Everything back then was fine quality wood, steel and rubber components. Today nearly everything is made out of die-cast plastic and is disposable junk. Oftentimes newer and modern are not better.

A wonderful rhythm track album is available by Bud Tutmarc, South Sea Island Magic. The album comes with rhythm tracks for every song. This is awesome!

GeorgeBoards.com courses (only for the beginner) focus mostly on jazz (but not exclusively); however, I don't care for jazz in particular. You get a nice rhythm track, but most courses only come with one track for about $20. That's expensive if you ask me. If you like jazz, you can purchase jazz backing tracks at jazzbacks.com, which GeorgeBoards.com promote.

One of the BEST sources of rhythm tracks I have found is a nifty little software program called, AV MORPHER GOLD, which removes the singer from just about any song. It also removes the steel guitar, which is in the same mid-range frequency as the singer. The results are good in my opinion, but you also lose much of the other instruments and vocals as well. It depends on the song and how it was originally recorded. Some songs come out much better than others. Some songs don't come out good at all. With this program, you can make workable rhythm tracks of all your favorite steel tracks right from the original album.

Here's the morphed backing track to Moon of Manakoora (right click to download). Here's my D9th tabs for this song.

Here's the backing track for Adventures in Paradise. You can hear me playing the song HERE. And of course, here's the tablature for you to learn to play this classic Hawaiian song on the C6th lap steel guitar.

Here below are some great backing tracks that I've obtained by using the AV MORPHER GOLD software. This software doesn't work for all songs. Keep that in mind. The quality of the resulting morphed song totally depends on how the original recording was made. If the channels were split on the original recording, then you'll be able to derive a great backing track. But if the final mix was recorded in stereo, it will be difficult to obtain a good backing track. Herb Remington's Remington Ride album morphed out great. Here's some of the nicer backing tracks that I've been able to obtain and play along with:
There's a lot of nice Hawaii music stations online, where you can hear beautiful Hawaiian steel guitar. Using a program like Cakewalk, Acid Loops, or many others, you can record anything right off your computer. I use Acid Loops. If you can hear it on your computer, then you can record it! With a software program that removes the singer from a song, you can morph song recorded from off the internet radio and obtain some really nice rhythm tracks to play along with. Now you can finally have all the rhythm tracks of your favorite songs and play along with them on your steel guitar!

Also, there are some free Hawaiian music internet websites online. They keep changing, so I won't link to any. Search online for Hawaiian music and you'll find something. I always do. Sadly, much of today's music is lousy, in my humble opinion. What I do is use MixCraft software to record the radio, until I hear something I like, and then I mix it down as an MP3 to keep. I've obtained some nice rhythm tracks that way. Some of my favorite tracks are playing along with existing recordings. That is, they weren't intended to be backing tracks, but oftentimes they either don't have a steel guitar in them, or the steel player was shy and didn't really play, so I take advantage of those kind of songs to play along with, using lots of steel guitar the way it should be!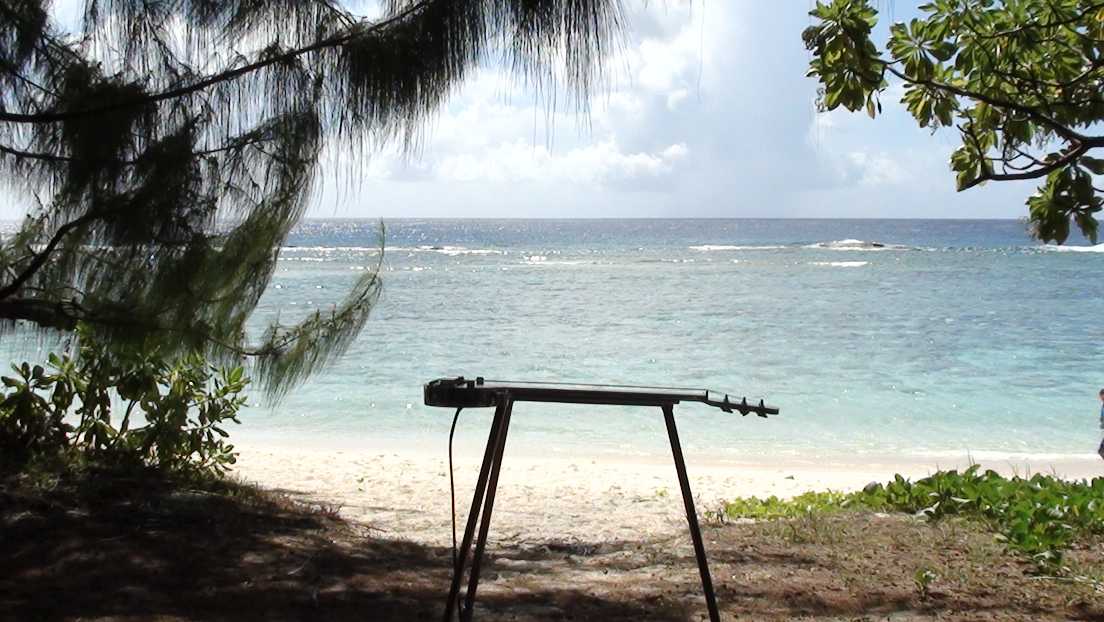 The South Pacific Ocean
How to Record Background Music On Your Computer

I'm going to share with you a secret on how to record background music on your computer. You won't hear this anywhere else. When I morphed a song with the AV MORPHER GOLD program, I couldn't figure out a way to record the music I heard playing. I loaded Cakewalk software, but it wouldn't record the background audio. I purchased MixCraft 5.1 just to record background audio, but it wouldn't work either. I searched on the internet and found several bogus solutions that were a waste of time. I found a couple free programs that try to install mega spyware onto your computer. Don't do it! I was frustrated and went to sleep that night, unable to record the cool rhythm track that AV MORPHER GOLD produced. I could hear the music playing, but I couldn't record it! The next day I thought of a very simple idea that worked great and I'm going to share it with you. This will also record streaming audio on your computer. Ready for the secret? Here goes...

Use a patch cable between the "LINE" out and the "MIC" input on the back of the computer. That is, get a short patch cable at Radio Shack that has 1/8" male stereo plugs at each end, and then run the cable from the LINE out jack back into the same computer's MIC input jack. MixCraft and other audio equipment WILL record anything coming into the MIC input jack. I couldn't believe it was that simple to record background sounds. No one mentioned this on the internet when I searched, but now you know. Share the word.


How to Change the Key (Pitch) and/or Tempo of Any Song

MixCraft 5.1 is an awesome program. If you morph a song with AV MORPHER GOLD, but the rhythm track is in an uncomfortable key to play along with, you can change the pitch very easily with the MixCraft audio program (which sells for about $79). Also, you can slow the tempo down as well. I didn't notice any deterioration in the quality of the track when changing the key nor tempo.

This program is a long awaited blessing for me. I've had two major neck operations in which the surgeons attempted to repair herniated disks in my neck. Both surgeries have left me worse off then before. Although I regret getting the surgeries, I'd get them again under the same given circumstances. The neck pain is like an agonizing toothache, sometimes unbearable to live with. The pain-killer drugs don't help much.

How was I to know that surgery wouldn't help? It helps some people, but it didn't me. I'm just thankful that I am still able to play music by the grace of God; at least for the time being. However, I have constant numbness and tingling in both arms, and my right arm hurts really bad when picking a fast song. So I have to slow the tracks down to enable me to play, and MixCraft lets me do that.

The program allows you to save the finished song as an MP3, OGG, WMA or WAV file.

Free Rhythm Tracks

Sadly, I've met few musicians who weren't selfish, wanting to be paid for every note they play. As a born-again Christian, I refuse to be that way. I encourage people to record and film my playing. To me it is an honor. I don't sell anything. It's all from my heart. Music is a gift from God and I want to freely share it with others.

Here's a few more of my rhythm tracks that you are welcome to freely download and share with others. Most of these I recorded using Acid Loops on my computer. I could have just as easily used Cakewalk or some other recording software. I just like Acid Loops. My setup is simple. I play Band 'N' Box out of the MIDI port on my SoundBlaster sound card. If you don't already have a MIDI port on your computer, go to your local computer store and ask for a Sound Blaster sound card with a MIDI port, and make sure to get the MIDI plug also. The MIDI plug goes to my Roland JV1080 unit, to the MIDI in and out ports, which converts the MIDI signals into actual audio sounds. Pretty cool! But as I mentioned earlier, now that BB 2010.5 has real instrument tracks, I am not using the sound module anymore. You can't beat having real musicians.

Many years ago I used to play my Band-in-a-Box out of the computer through a Roland JV1080 sound module, and then go into a BBE Sonic Maximizer to brighten up the muddy sound. The setup worked really nice. The output audio then comes back into the same computer using the microphone input on the back panel. I can hear the sound playing on my computer (from the Roland JV1080 and BBE Sonic Maximizer), which means I can record it using any program that will record audio. Acid Loops is easy to use. I render the sounds as high-quality MP3's. I am now using MixCraft. There are a bunch of different ways to record your music. Find what works best for you.

One of my favorite albums is REFLECTIONS by Lloyd Green (my favorite pedal steel artist). Here's a clip from one of my favorite songs called Sleeping Beauty. I love playing along on the pedal steel. Lloyd does some great open string work on the Reflections album, demonstrating some of the new techniques he was pioneering at the time. That's one of the things I love about Lloyd, he desires to preserve any new found techniques in his recordings, sharing a library of things with future players that can be learned from listening. Check out Lloyd's interesting pedal steel guitar techniques on Junior Brown's recording Semi Crazy. Each of Lloyd's songs are an instruction course. If Lloyd learns new techniques, he records it. Like Lloyd said, Country music has been hi-jacked by Rock 'N' Rollers. Gladly, we have thousands of older awesome Country songs that Lloyd recorded on.

Reflections is one of Lloyd's two dozen instrumental albums, recorded in Germany with Nils Tuxen performing the background music. I morphed all Lloyd's tracks with AV MORPHER GOLD (the perfect program for every home musician). Here's the complete track for 'Sleeping Beauty' after I morphed it. I simply ran it through a Graphics Equalizer (GEQ) and took out the mid section. You could probably use any GEQ. Pretty cool, huh? It doesn't have the nice electric guitar, and the brightness is gone, but it's perfect for playing along at home or at a local nursing home as I did for my mom when she was still alive. She went to be with the Lord in August of 2001, just before 911. She wouldn't have believed what America has become today.

Anyway, I'm sharing some cool stuff with you about rhythm tracks that took me years to learn. With AV MORPHER GOLD, you can have the original rhythm track to ANY song. One of my favorites is SWEETNIN' by herb Remington. I play along with my C6th lap steel and it is so awesome. I recorded along with a Band-In-A-Box version in C6th, but the original was recorded on A6th. I was amazed one day when I realized that the A6th tuning that Herb Remington made so many recordings with is the EXACT same tuning as C6th with a high G on string one. Pretty neat, huh? I mean it's note for note exact, just in a different key. Although I enjoy the richer sound of the A6th (lower tones mean looser strings), I play C6th simply because that's what all my Hawaiian rhythm tracks are aimed at. For example: I've always played Song Of The Islands in the key of F on fret 5. On A6th I'd have to slide everything up to the 8th fret. That messes up my open string work which I use quite a bit in my playing.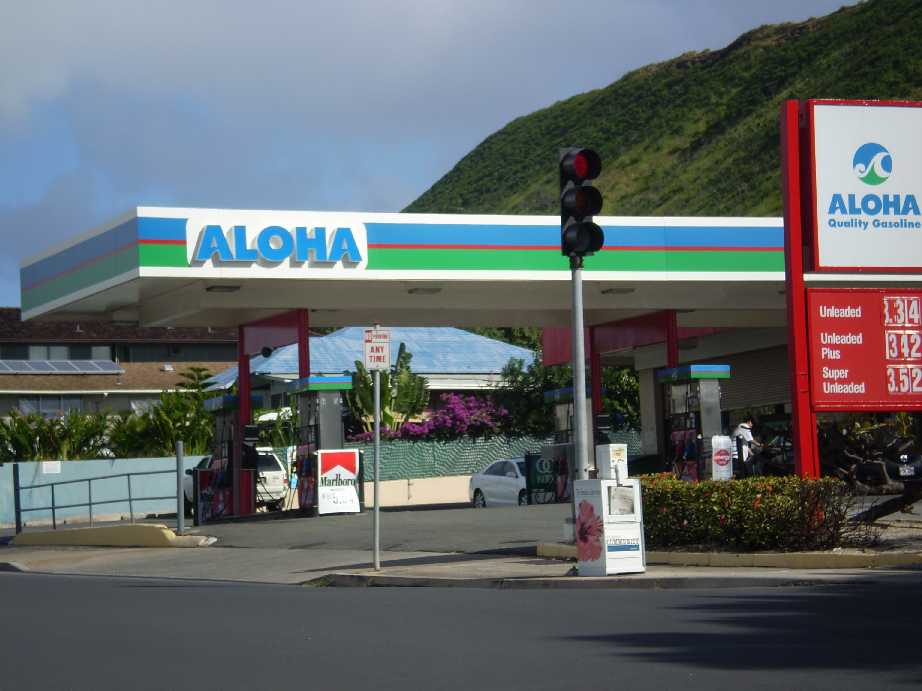 I took this picture while in Honolulu in January of 2008. This is right up the street from Diamond Head, which is where I was coming from behind me.
Note: If you're using Band-in-a-Box version 2010.5 and use the REAL instrumental audio loops that come with the program, then you don't need a sound module. The actual musician recordings are what you hear... which are very professional in quality. This is as close as you can get to a live band.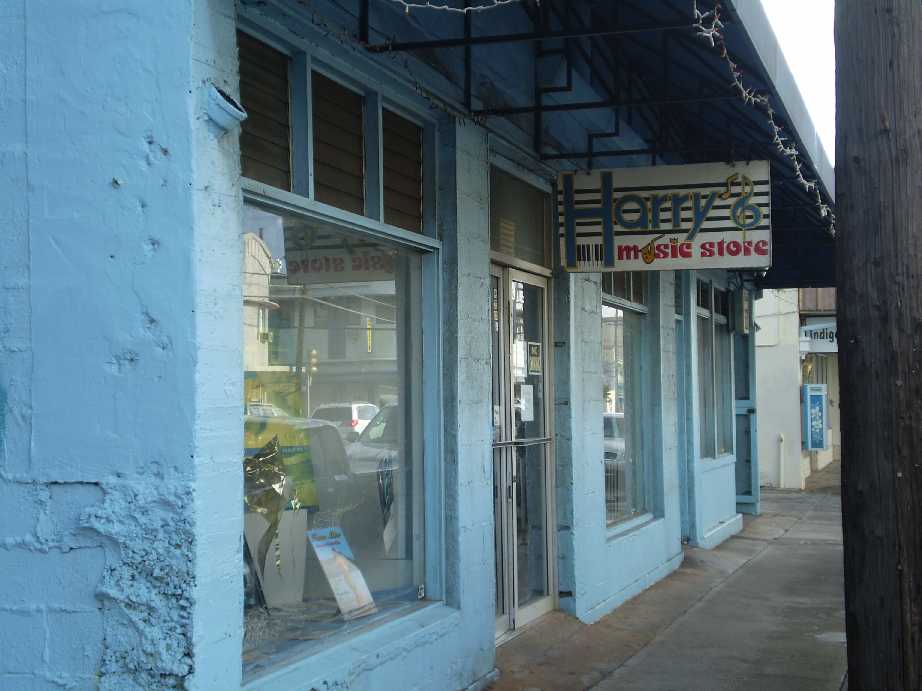 I stopped by Harry's Music in Honolulu in 2008 to buy some things and visit. This is where the musical great, Jerry Byrd, used to teach steel guitar lessons. Jerry Moved to Honolulu in 1970.
So here's some tracks I've made, for you to have freely and use as you wish. Enjoy . . .
I hope some of these rhythm tracks will be a blessing to you. You won't find many other people who freely share on the internet, as we are living in selfish and greedy times. I once saw a drummer at a Saturday flea market in California jump up and go ballistic because someone pointed a video camera at him while playing the drums. I feel sorry for people like that, who have to be paid for everything, and live in paranoia that someone might actually exploit their music to make money. If people want to sell my music, more power to them.
I am sharing my music as a Christian who loves the Lord Jesus Christ. Matthew 7:12, "Therefore all things whatsoever ye would that men should do to you, do ye even so to them: for this is the law and the prophets."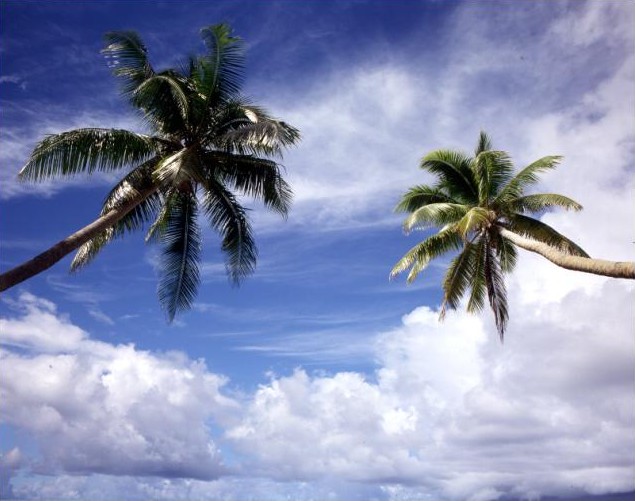 The Good Old Days

I have many 8-tracks and records, but the 8-track players like to eat tapes. I've converted most of them into digital. It was standard in the 1970's having an 8-track tape player in your car. Today that seems so ancient. I remember in the 1970's seeing 8-tracks for sale in the store and mostly records. Cassettes were still something relatively new to the market and CD's weren't invented yet. No one had a personal computer when I became a teenager. There were no credit cards. Microwaves were just invented and super expensive. I remember VCR's selling for $1,500 when they first came out. America was a much better place to live prior to the late 1960's and 1970's. America is a madhouse today! The 1970's was a beautiful time for music, and nothing compares since.

Young people today absolutely have no idea what real music should sound like. I have an old Stereophonic record and 8-ytrack tape player with a beautiful wooden cabinet. Youth today don't realize that back in the old days you didn't just buy a stereo, you bought a piece of beautiful furniture that came with a quality stereo built into it. They had glowing tubes inside, analog technology. Solid State changed everything, downsizing everything; but there's nothing in the world like playing records on a tube-driven stereophonic system. It's like having a live band right in your living room. The sound is unsurpassed in quality, acoustics and ambience. Ah, the good old days.

Today everything is cheap electronics garbage imported from China or Taiwan. There is no depth or substance to the sound. It's cheap, chinsey and shallow sounding, lacking true richness that God meant for sound to have. And sadly, if you give people a choice between quality and price, they'll 99% choose price and not care about quality (because that's what Americans have been taught to think in the past couple generations by the greedy corporations). They'd rather sell you junk that will break in a few months than sell you something that will be inherited generations from now by your kid's grandkids. I could go on for hours about how I feel concerning all this new cheap imported junk today, and the lack of true musicianship and sound anymore.

Even in recording techniques, things have deteriorated these days. In the old days, you could hear different instruments in different speakers (a familiar technique called panning). MixCraft and just about any program these days will allow you to pan your music during recording, which is great for making a quality recording. You can have the waves pan from left to right and give the listener the impression that the waves are moving.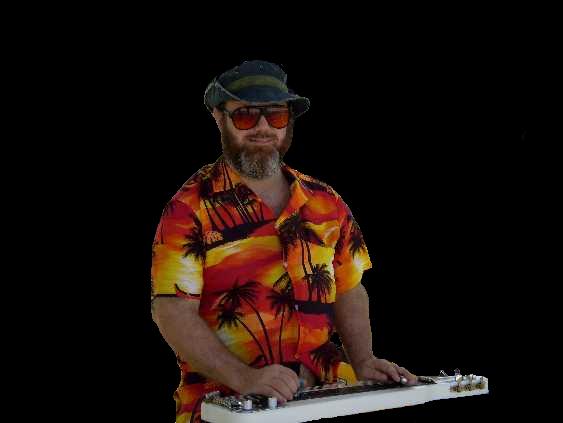 * * * * * * *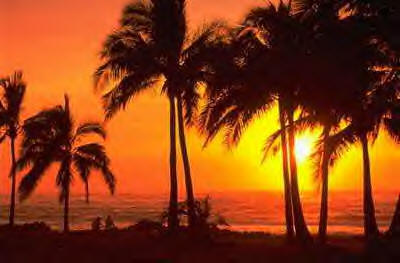 Jesus Christ is the ONLY way to Heaven!