Pedal Steel Guitar Artist Tommy Roots

By David J. Stewart

C6th Tabs | Steel Guitar Forum | Tunings | Brad's Page | HSGA | Rhythm Tracks | Jerry Byrd | Steel Guitar Videos | Song Tabs | How to Go to Heaven
I had the privilege of meeting Tommy Roots at the St. Louis Steel Guitar Convention (ISGC) in 1996. Tommy was a friendly and helpful guy, always willing to teach other steel enthusiasts like me. I miss Tommy. As a teacher, he taught public school down in Texas as a career, and playing pedal steel guitar was his passion.

Here is Tommy's great album, UPTOWN, DOWNTOWN. Below is the full album and all the backing tracks to play along with them. For a couple of the songs, Tommy actually explains how he played them on the C6th neck, which is invaluable information. Since Tommy played But first here is Tommy's steel guitar tuning copedent so you can see what he is doing. ...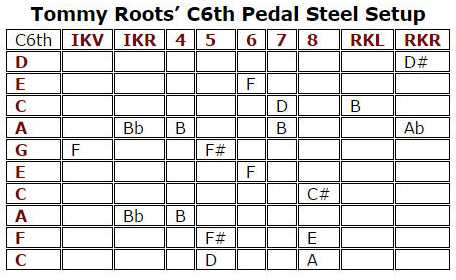 And without further ado, here is UPTOWN, DOWNTOWN. The original backing tracks cassette didn't include Touch My Heart or Just A Closer Walk, likely to make room for the educational material, to the best of my recollection. It's been 27 years! Good night where did the time go? Enjoy! ...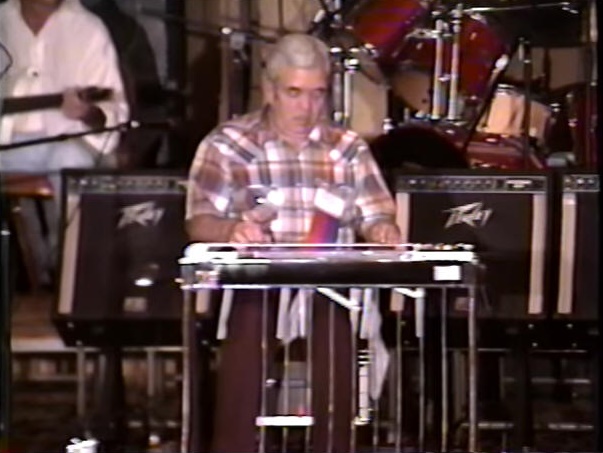 Tommy Roots at the ISGC in 1996
This Is Such A Beautiful Performance By Tommy
---
Here's Some Of My Steel Guitar Recordings
*******

Jesus Christ is the ONLY way to Heaven!