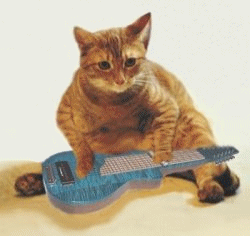 As technology changes, it creates a nightmare for internet users. Most of the files on this page are streaming audio (.m3u file extension). They will play on some browsers, but try to download on others. I could only get Windows XP to play on Opera browser, using the free VLC open source media player program. I had no problems installing VLC. When I try to play an M3U file in Google Chrome on Windows XP, it opens a download window (which is frustrating). Internet Explorer does the same thing. Internet Explorer will open MP3 files, but not .m3u streaming audio. A .m3u file is nothing more than an MP3 address pasted into a text file, and then I rename the extension from .txt to .m3u. This file extension simply designates the file as a streaming audio file. You can also place .mid and .wma files in an .m3u file. You can place hundreds of audio files within one .m3u file, and then they will all play one after the other when the file is clicked on.
However, on my laptop running Windows 7 I was able to play streaming audio with Windows Media Player in Firefox, and Internet Explorer. In Google Chrome, when I click the hyperlink, it opens a window in the bottom left-hand corner of my computer (designating a download). If I click the window, it opens Windows Media Player and plays. So if these audio files don't play on your computer, try installing a different browser. You can have multiple browsers on your computer, which I prefer anyway, because each has it's own quirks, pros and drawbacks. I have Opera, Internet Explorer, Firefox and Google Chrome. I mainly use Opera with Windows XP and Google Chrome with Windows 7. Internet Explorer seems to be the most MP3 friendly, but it's more difficult with streaming audio.
Depending on your computer's operating system and browser, you may or may not be able to open streaming audio files. If you cannot, try a different browser (they download in a minute or two and install easily... just remove the check from the checkbox while installing the program, so you don't end up with some annoying browser search bar). You also may consider upgrading your operating system if you're still using a dinosaur platform like Windows XP (which came out in 2002 and has been discontinued from Microsoft support). I still use it because I have a bunch of old software that cost me a lot of dough.
In a worst case scenario, you can right mouse click and download the m3u files to your computer wherever you want them. I'd create a folder (right mouse click, click "New," then "Folder") on your desktop and store them in the folder. Then right mouse click on the file and open it with a text editing program like Notepad or WordPad. Copy the .m3u link and paste it into your browser to hear the MP3. If you paste it into Microsoft Word and create a hyperlink, then you can download the MP3. Simply change the extension in your browser to MP3 instead of M3U to download the MP3.
Or better yet, which would be my choice, download the entire website, songs and all with a cool program called Teleport Pro. I use it all the time to extract my favorite websites. Using the convenient "New Project Wizard" in the "File" drop-down menu in the program, I specify for Teleport Pro to "duplicate a website," which clones an exact file structure of any website, i.e., a mirror clone. Then you can have all the songs for yourself. My website as of September 2015 is just shy of 4.5 GB in size (so you'll need that much free space on your hardrive). What I do is buy external USB hardrives (1 or 2 TB in size).
I never like to trust too much data to just one drive, because they do go bad from time-to-time. You should always have multiple backups of your music, photos and date. I keep one full hardrive of all my important files, and stuff I don't want to lose, in a gallon-sized plastic bag in a safe place. Also, if you have a friend or family member that you can trust, it wouldn't hurt to buy an additional drive, fill it up and ask your friend to hang onto it just in case a tornado, fire or burglars ever wipe you out. Things happen! You can never have enough backups. It's better to have 25 backups, than find yourself at a loss with no backups! I also have a 128 GB shock-proof and water-proof USB flashdrive on my key-ring, with all my important files backed-up onto it. It gives me peace of mind. Make sure to update it regularly if your files are important and you don't want to lose them.
So there you have it! One way or another you can hear all the beautiful Hawaiian recordings on this website, and learn things to play beautiful things from other artists if you are an aspiring steel guitarist like me. God bless! END